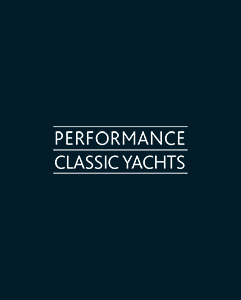 Hoek Design are the pre-eminent designers of classic yachts today. They have created a simply beautiful range of yachts. The Pilot Classic series, based on the historic Bristol Pilot Cutters of the 19th century, with their plumb bows, bowsprits and modern underbodies are designed to sail exceptionally well and be aesthetically stunning. It's also what's 'under the skin' that is so important in terms of the structural engineering and their expertise in this area enables the yachts to be built both light and strong resulting in exceptional performance.
Metur Yacht in Turkey are one of Turkeys leading builders of composite yachts. Crucially they have a long history of building Hoek designed yachts, including the award winning Truly Classic 51 'Alexa' (2013) and the Truly Classic 65 'Mozaik' (2008). They have also recently delivered a Hoek designed composite 23 m powerboat (2013) and have in the yard for delivery in 2015 a 22m composite sailing yacht 'La Nina'.
To assist the yard with the composite build of the Yachts, Metur have an agreement with the world renown TriMarine (Fernando Borges De Sena) to provide technical input. Mr Senna has a long history of composite experitise including the "Il Moro" America's Cup campaign.
The marriage of high quality composite boatbuilding and Turkey's legendary woodworking skills for the interior furniture and exterior is in our opinion the perfect combination for boatbuilding excellence.