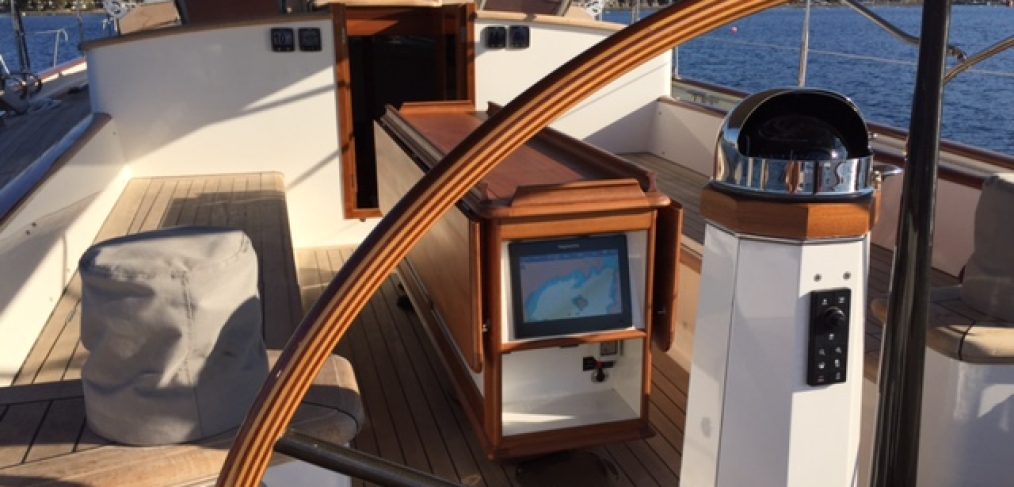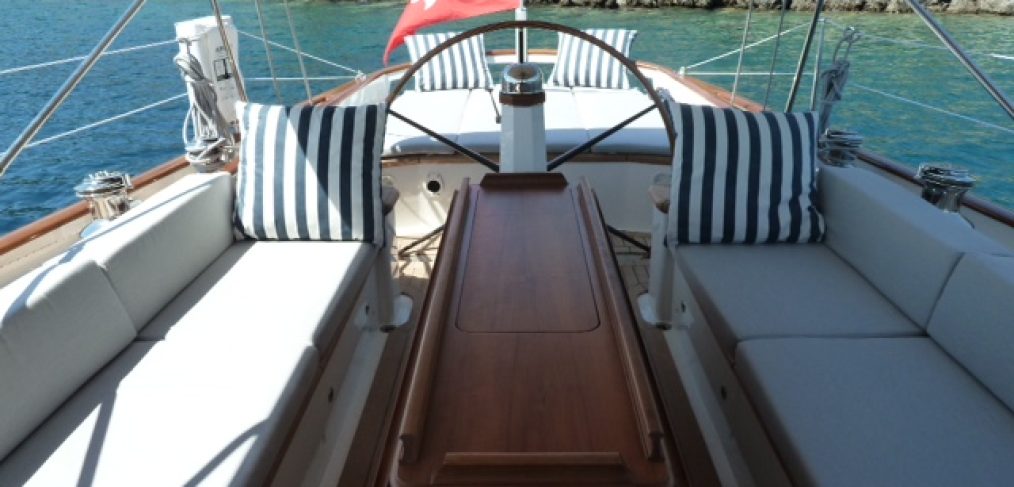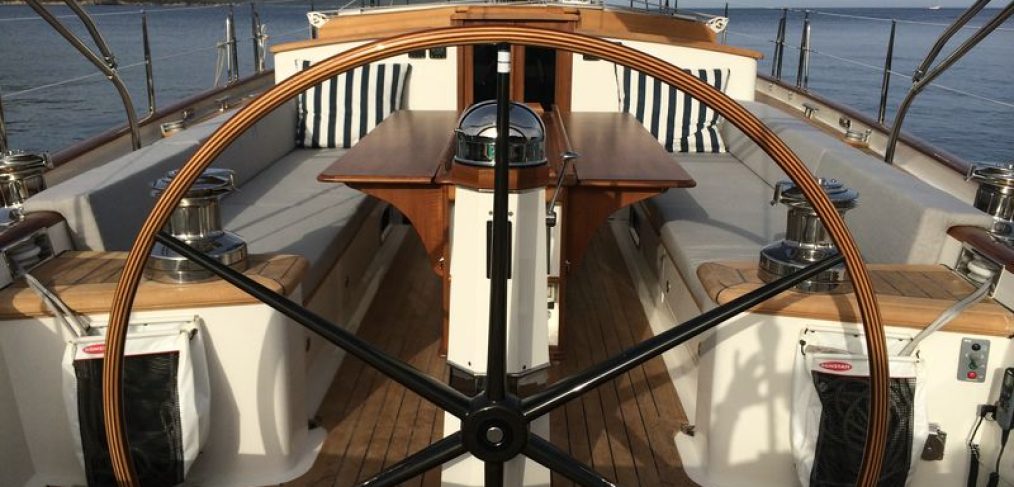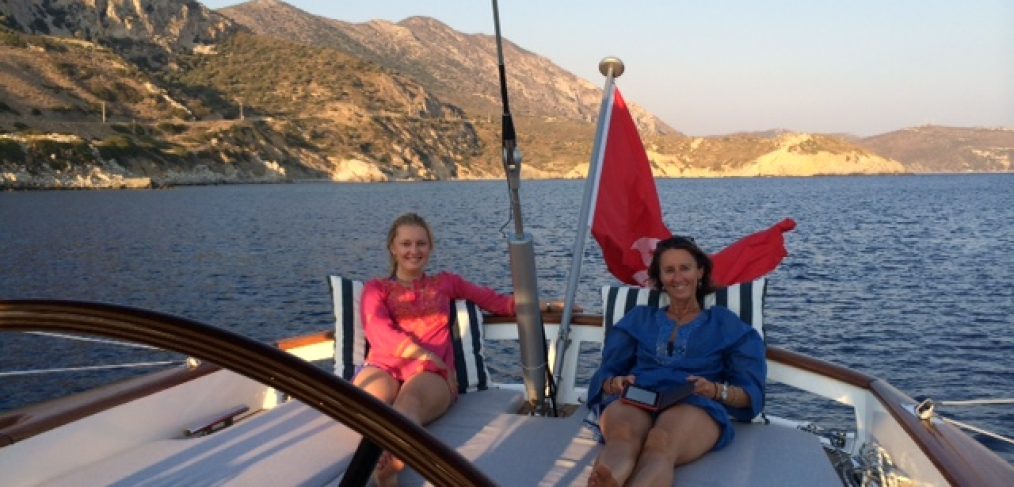 Cockpits on these Pilot Classic's
I think the biggest surprise that people have on boarding these Pilot Classic's whether its the 55 or the 66 is the size and layout of the cockpits. They really are very spacious and very different in concept to what one sees on Classic styled boats or even Hoek Designs Truly Classic range where the cockpits tend to be deep and narrow.
The cockpit is very much divided into 3 areas. A dining area free of all ropes which have a permanent cockpit table where 8 can dine in comfort, a sailing area where the helmsman can if needed single hand the yacht and then a fabulous sun deck aft of this. The entire cockpit can be under a full bimini even when sailing due to the main traveler being on the coach roof. The photos of the PC 66/1 give one an idea but really do not do the space justice !