PC66 – September 2015 update
The 66 has had a great summer cruising the fabulous Greek islands and the Turkish coast. She is proving to be a real pleasure to sail and it all seems so effortless and calm. She has dealt with all sorts of weather this summer from 40 + knots of the Meltimi to flat calms, to the hottest August days to Indian style monsoon rains and come through it all with flying colors.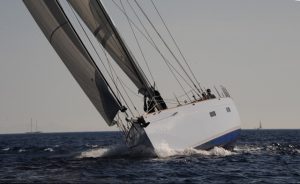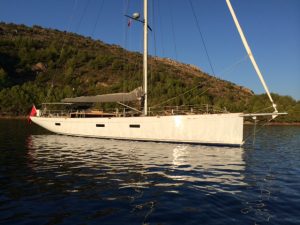 Shes now back in the Bodrum area and will probably again spend the winter ashore. . We had a few little niggles with some Whale and Lewmar equipment but both companies were fast and responsive in getting replacements out to the boat with great efficiently all under warranty – great service !